"Gold" Component Coverage
Each plan provides full mechanical repair protection to non-powertrain(Gold) components. Plans 416, 417, 418, 419, 410 and 411 also provide full mechanical protection against powertrain component repairs beyond your vehicle's 5-year or 100,000-kilometre Factory Powertrain Warranty coverage; see Extended Powertrain Coverage for components.
Sample Gold components covered are:
Steering
Air conditioning
Engine cooling and fuel
Front suspension
Rear suspension
Instrumentation
Electrical
Brakes and anti-lock components (brake pads, shoes, rotors and drums are not covered at any time)
Maximum terms available on new vehicles registered in Canada only.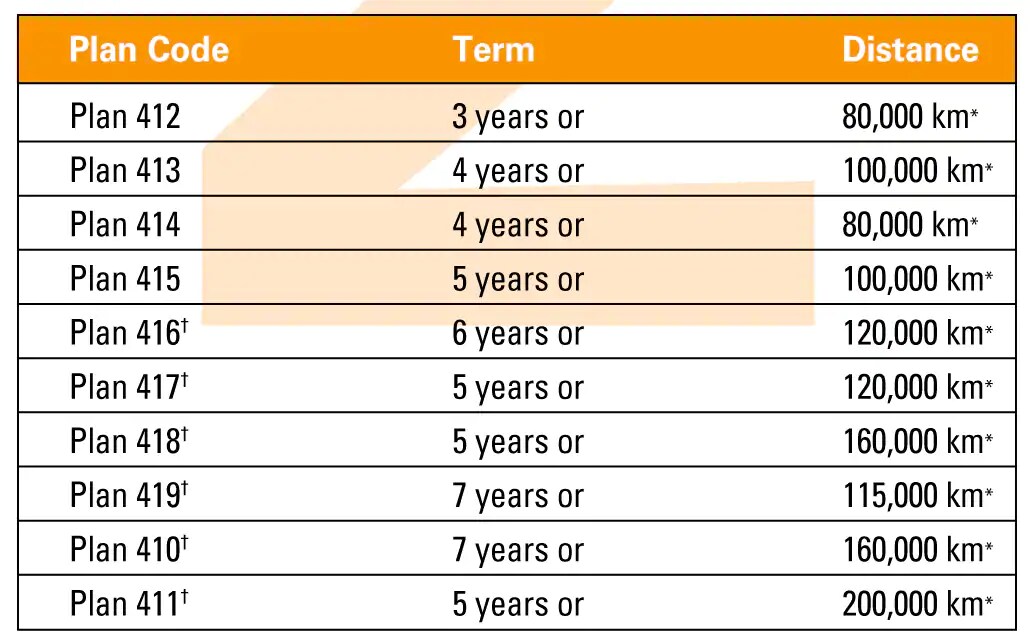 * Whichever occurs first. Measured from the vehicle's warranty start date
(the original in-service date of the vehicle) and from zero metrage.
*These plans include powertrain components after 5 years or 100,000 kilometers.