Model Lineup
L/100 KM: 10.1 Hwy | 13.7 City

L/100 KM: 7.8 Hwy | 10.4 City

L/100 KM: 12.2 Hwy | 12.7 City

L/100 KM: 13.8 Hwy | 12.7 City

L/100 KM: 10.0 Hwy | 12.7 City

L/100 KM: 9.9 Hwy | 10.8 City

L/100 KM: 8.2 Hwy | 9.9 City

L/100 KM: 11.4 Hwy | 14.2 City

L/100 KM: 10.7 Hwy | 12.4 City

L/100 KM: 9.4 Hwy | 12.4 City

L/100 KM: 13.3 Hwy | 13.9 City

L/100 KM: 11.0 Hwy | 0.0 City

L/100 KM: 9.4 Hwy | 13.7 City

L/100 KM: 8.4 Hwy | 12.4 City

L/100 KM: 8.3 Hwy | 11.2 City

L/100 KM: 8.3 Hwy | 11.2 City
SUV

coupe

sedan

truck

van

wagon
Welcome to DeWildt Chrysler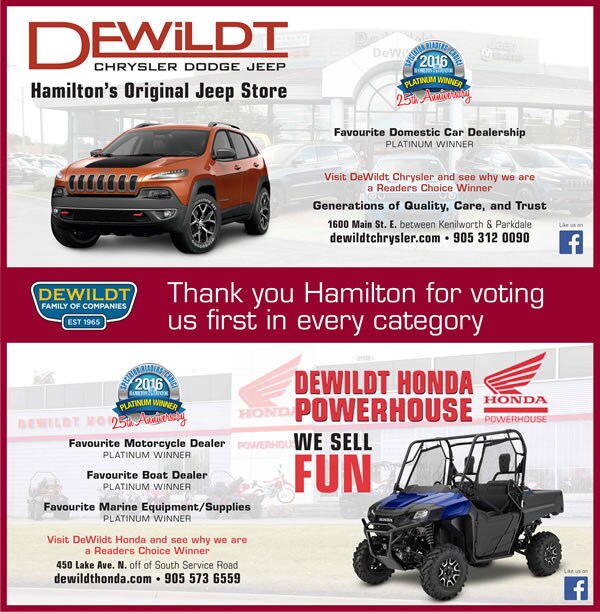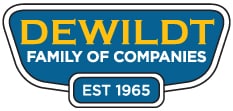 Welcome to DeWildt Chrysler. Generations of Quality Care and Trust. We are Hamilton's original Jeep store and have been Family owned and operated for over 50 years. 
As a family owned dealership, our main priority has always been to fully satisfy our customer's complete automotive needs. Whether you are looking for a new or pre-owned vehicle, you can be sure that our friendly and knowledgable sales staff can help you find the perfect fit. 
Our extensive pre-owned vehicle department is filled with a huge selection of certified used cars that are onsite and ready for immediate delivery. 
Looking to purchase a new vehicle? Our great online inventory is the perfect place to get started! Browse our selection of new lineup of vehicles including the Dodge Grand Caravan, Journey, Durango, Challenger, Charger, Jeep Cherokee, Grand Cherokee, Wrangler, Compass, Renegade, RAM trucks, Chrysler 300 and the all New Redesigned 2017 Pacifica.
If you're having trouble locating a specific new or used car we are at your service. Simply complete our no-obligation CarFinder form and we will alert you via email when a matching vehicle arrives at our dealership.
We have been proudly serving many satisfied customers throughout Ontario including: Stoney Creek, Grimsby, Burlington, and the surrounding Southern Ontario area.
We look forward to seeing you soon.